There are hundreds of yoga books on the market today, but here are some recommended favorites: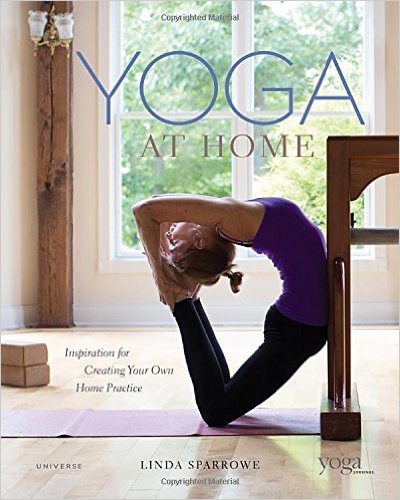 Yoga at Home: Inspiration for Creating Your Own Home Practice
The definitive guide to creating your own home yoga practice from the leading experts of Yoga Journal. Although yoga studios continue to proliferate, students are increasingly looking to enhance their studio experience with a personal home practice. Yoga at Home not only provides all the ingredients necessary, but this accessible how-to book also offers a visual feast of pose sequences and routines by top instructors and practitioners as photographed in their own homes.
This accessible, photo-intensive, practice-oriented book provides everything needed to enrich a home yoga practice, including how to put together a well-rounded practice, how to expand on or vary that practice, and how-to sequences of poses and practices to follow at home. Along with exercises and advice from famous yoga teachers and practitioners such as Seane Corn, Rodney Yee, David Life and Sharon Gannon, Shiva Rea, and Elena Brower, the book features never-before-seen pose sequences showing these teachers practicing their favorite yoga poses in their homes and exploring the ways in which they use their personal spaces to complement their yoga routines. The practical tips, sequencing ideas, and inspiration found in the teachings of yoga—both ancient and contemporary—will resonate with both students and teachers at every level of practice.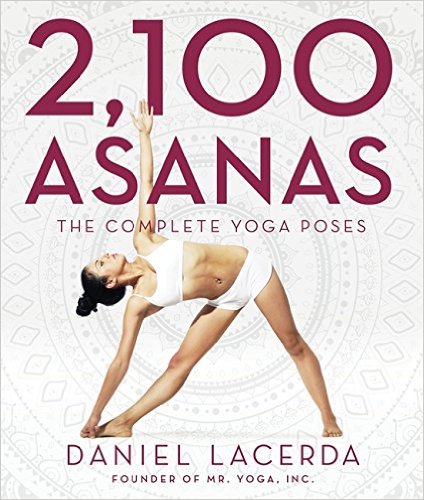 2,100 Asanas: The CompleteYoga Poses
The most complete collection of yoga asanas ever photographed, and the first-ever to categorize an astonishing 2,100 yoga poses. This beautifully designed book is a must-have for yogis of all levels and every practice.
2,100 Asanas is an unprecedented, meticulously crafted catalog of yoga poses and modifications. It is also a gorgeous work of art, showcasing the beauty and athleticism of the human form. Each photograph features an expert yogi performing the pose to perfection. The aesthetic is clean and modern. The book is organized into eight major types of poses-standing, seated, core, quadruped, backbends, inversions, prone, and supine-and further broken down by families of poses that progress from easiest to more challenging. Every pose is accompanied by the name of the pose in English and Sanskrit, a description of the modification, the Drishti point (eye gaze), the chakras affected and its benefits.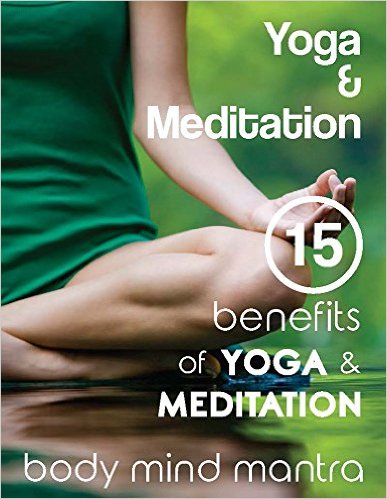 Yoga and Meditation: 15 Benefits of Yoga and Meditation – How To Relax During Meditation & How To Build Strength While Doing Yoga. Body Mind Mantra (Yoga, … Poses, Meditation Techniques, Inner Peace) Kindle Edition
We all want to be the best versions of ourselves and do everything in our power to make this possible. Unfortunately, one thing about our modern life is that it is quite hectic. We just never seem to get enough time to spend with family and friends, attend to our hobbies, achieve our career goals, travel the world and achieve a lot more in life.
We also never seem to have enough of what we want in life; be it a good car, a good and loving family, a nice house, a good job, a healthy body etc; we just feel that we can get better. Well, while there is nothing wrong with that mindset, the unfortunate thing about it is that it brings suffering because we always have unmet expectations; we are not tall enough, not bright enough, not thin enough, not good enough and lots of other "not XXX enough(s)".
Then the question becomes; how can you unleash the happy version of yourself? The secret lies in knowing how to find relief from the stress that we all face in our day to day life knowing fully well that we may not be able to detach ourselves from our environment completely in order to avoid the stressors. To make this possible, you should try a blend between yoga and meditation to overcome all forms of stress, to relax and calm down even in the midst of all the chaos. You need this book!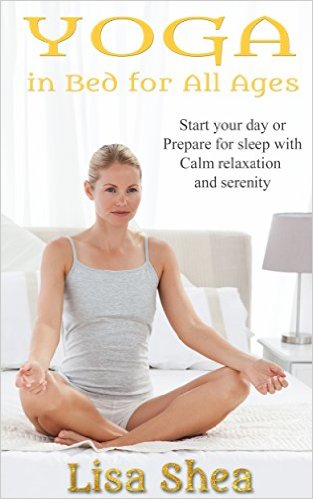 Yoga in Bed for All Ages – Kindle Edition (This e-book is free)
Some of us need help waking up. Others have trouble falling asleep. Yet others are bedridden and wish to gently exercise each day. Yoga in Bed for All Ages is the perfect solution.
These poses are specifically designed to be done in a bed. There are both sitting and lying down poses. For those who cannot sit up, alternative suggestions are provided.
Study after study finds that yoga helps with lower back pain, depression, energy levels, balance, post-traumatic stress, focus, sleep, and much more. Whether you need to reset after a busy day or wish to have more joy in your daily life, yoga can help. It nurtures your body and embraces your soul.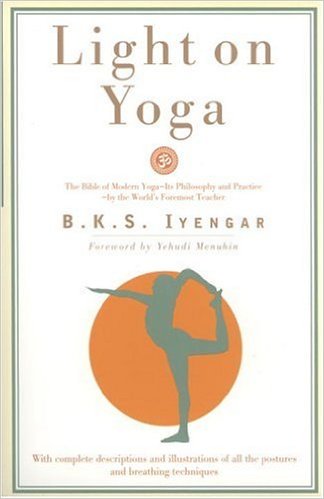 The definitive guide to the philosophy and practice of Yoga–the ancient healing discipline for body and mind–by its greatest living teacher. Light on Yoga provides complete descriptions and illustrations of all the positions and breathing exercises. Features a foreword by Yehudi Menuhin. Illustrations throughout.
Read a review of Light On Yoga here.