At YogaNudge.com you'll find articles, tips, reviews, and other resources to help you learn more about yoga, healthy eating, and living an overall healthy life.
Think of the site as a gentle "nudge" to help you take charge of your mental and physical health by practicing yoga and eating well.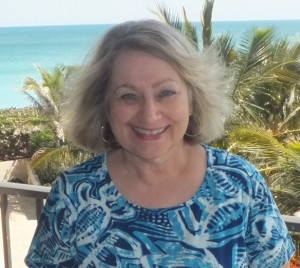 I'm Suzanne Lieurance, a writer and writing coach, and creator of Yoganudge.com.
Here's My Yoga Story
I am not a yoga expert or a yoga instructor.
I just love yoga.
For years, I wanted to practice yoga but I just never got around to it.
Then one day I signed up for a yoga class at my local YMCA.
Suddenly, all the things I had heard about yoga, but didn't really understand, made sense.
Yoga helped me focus, relax, and "live in the moment."
It helped me get in better physical shape.
It even improved my overall mood. I was happier and more at peace – all the time, not just when I was in yoga class.
What I Love about Yoga
I love yoga for many reasons:
• It is a practice, not something I need to be perfect at –  so I simply strive to get a little better in my practice all the time.
• It is something that can be done at any age –  so I don't have to give up yoga just because I'm getting older.
• I can practice yoga at home any time I want.
• Yoga keeps me limber and feeling good – so I'm able to continue enjoying my life as a writer.
I hope you enjoy yoga nudge.com and you'll subscribe to my free newsletter, Yoga Nudge, and, of course, I hope you'll start your own regular yoga practice.
Namaste,