Dance Your Way to Fitness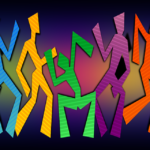 If you hate to work out on exercise machines or lift weights, why not dance your way to fitness instead?
I started going to Zumba classes a couple of months ago and I can't believe how much better I feel.
I've also lost about 15 pounds, so far.
I'm sure there is a gym in your area that offers Zumba classes.
But if you're too shy to go to a class and dance in front of people, just watch this video and give it a try at home.
Namaste,