International Yoga Day is Today So Celebrate Yoga!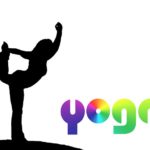 Today we celebrate International Yoga Day!
The first International Day of Yoga took place last year on June 21st (2015).
Now we are again celebrating yoga worldwide today.
Watch this video to learn more about this special day:
What will you do today to celebrate International Yoga Day?
Will you take a yoga class?
Work with a private yoga instructor?
Watch a yoga video and follow along with the poses?
Maybe you'll just order a new yoga mat or some yoga pants today.
Whatever you decide to do, enjoy your own celebration of yoga!
Namaste,