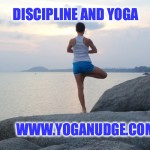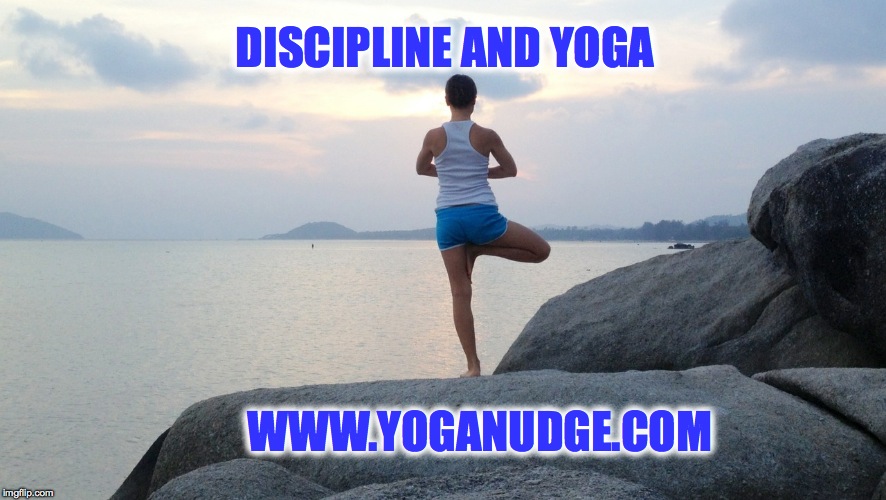 Welcome to Day 4 of the A to Z Blogging Challenge.
Today's post is about Discipline for the Letter D.
Since my theme for this challenge is No Excuses, let's talk about discipline and how people tend to use discipline, or their lack of discipline, as an excuse for not doing something that will help them live their best lives.
I think the key here is to look at discipline a bit differently.
The word discipline is very off-putting to most people.
I mean, let's face it, if you say something is going to require a lot of discipline, right away it doesn't sound like it's going to be any fun.
In fact, it's probably going to be difficult, tedious, and require you to give up at least some of the things you love (right now I'm thinking of the discipline required for dieting, which usually isn't fun).
But discipline as it relates to yoga is not like that.
You don't give up anything.
You simply let go.
You let go of all those crazy thoughts dancing around in your brain as you relax and breathe deeply.
You let go of all your worries as you concentrate on your movements and truly live in the moment (try worrying about something when you're balanced in tree pose, for example, and you'll see what I mean. You'll topple over).
You let go of the need to be perfect as you realize that practicing yoga is not about perfection, it's about growth and improvement.
The more you practice, the better you get, although you never have to strive to be perfect.
The funny thing is, once you experience any of the many benefits of yoga, you'll become more disciplined in your practice.
You'll love the way you are able to quiet your mind during practice.
You'll love the way your body is becoming stronger and more flexible – so you'll naturally want to go to class or take time out of your day to move through the poses along with a yoga video.
Don't believe me?
Try it!
Namaste,
P.S. Please share your thoughts about yoga and discipline here. I love knowing how other people feel about yoga.