Theme Reveal for the Blogging A to Z Challenge
Wow! Tomorrow is April 1st, and the start of the Blogging A to Z Challenge that I'll be taking part in.
I've been wanting to create a theme for all the blog posts I will write here next month, but I couldn't quite come up with anything that I felt would be interesting reading as well as fun to write.
But yesterday, a theme kind of hit me – No Excuses.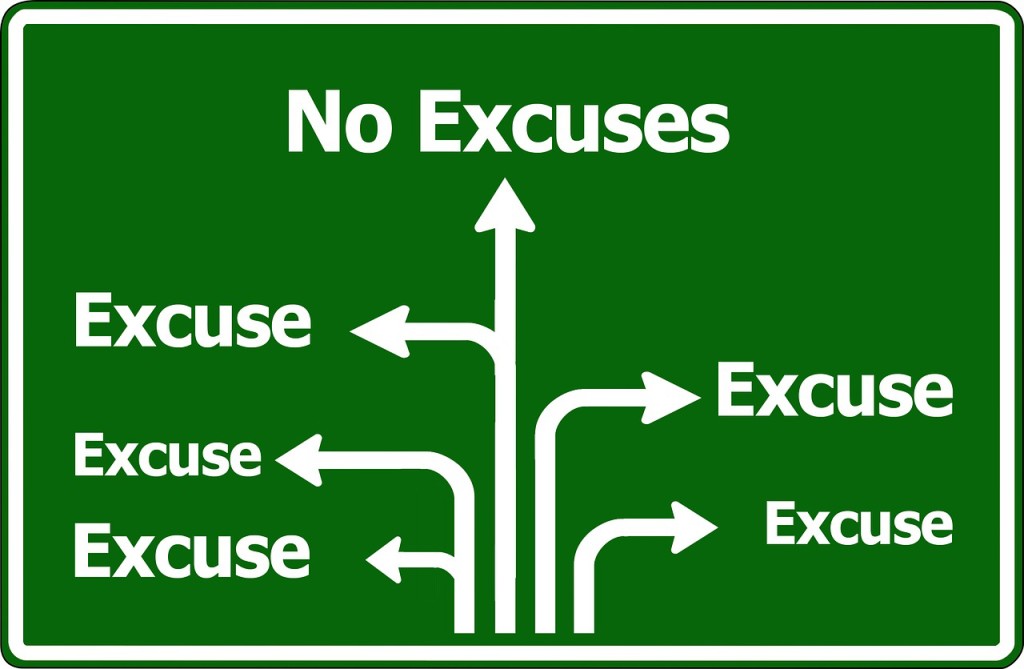 So all next month I'll be blogging about the many excuses we all tend to come up with for not exercising regularly, not eating right – not doing any of the things we know we need and really want to do to live our best lives.
I hope you'll join me here each weekday in April and share some of the excuses you use that keep you from living your best life.
Of course, I also hope to offer some tips for how to overcome excuses.
And maybe you can offer some tips along those lines, too.
See you here tomorrow, I hope!
Namaste,

The Working Writer's Coach