Yoga for Chronic Pain – Free Video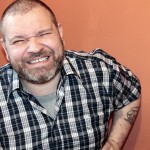 As you know, I'm not a yoga instructor, but my daughter-in-law Samantha Lieurance is.
She specializes in…
Yoga for Chronic Pain
This is the first of three free video classes that were created for persons who suffer from chronic pain and may have mobility issues.
Please check with your doctor to make sure these exercises will be okay for you.
This class is a little fast, so I suggest watching it full through then watch and do. Or use the pause button.
If you live in Ft. Collins, Colorado, Samantha offers yoga classes at several studios there.
Find out more about her and the yoga resources she offers at yaylifeyoga.com.
Enjoy!