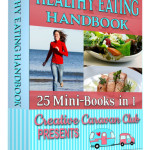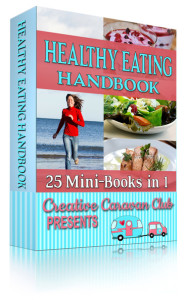 Here's a great new resource you'll find at Creative Caravan Club.
Healthy Eating Handbook
It's called the Healthy Eating Handbook and it's actually 25 mini-books in one big e-book.
Find out more about this helpful resource here and be sure to watch the video, where author Wendy Dewar Hughes takes you through all the great topics covered in this e-book.
You'll love this great e-book.
Best of all, it's available for JUST $7.00.
Find out more at Creative Caravan Club now.